Balmir Dance Xperience July 13-14th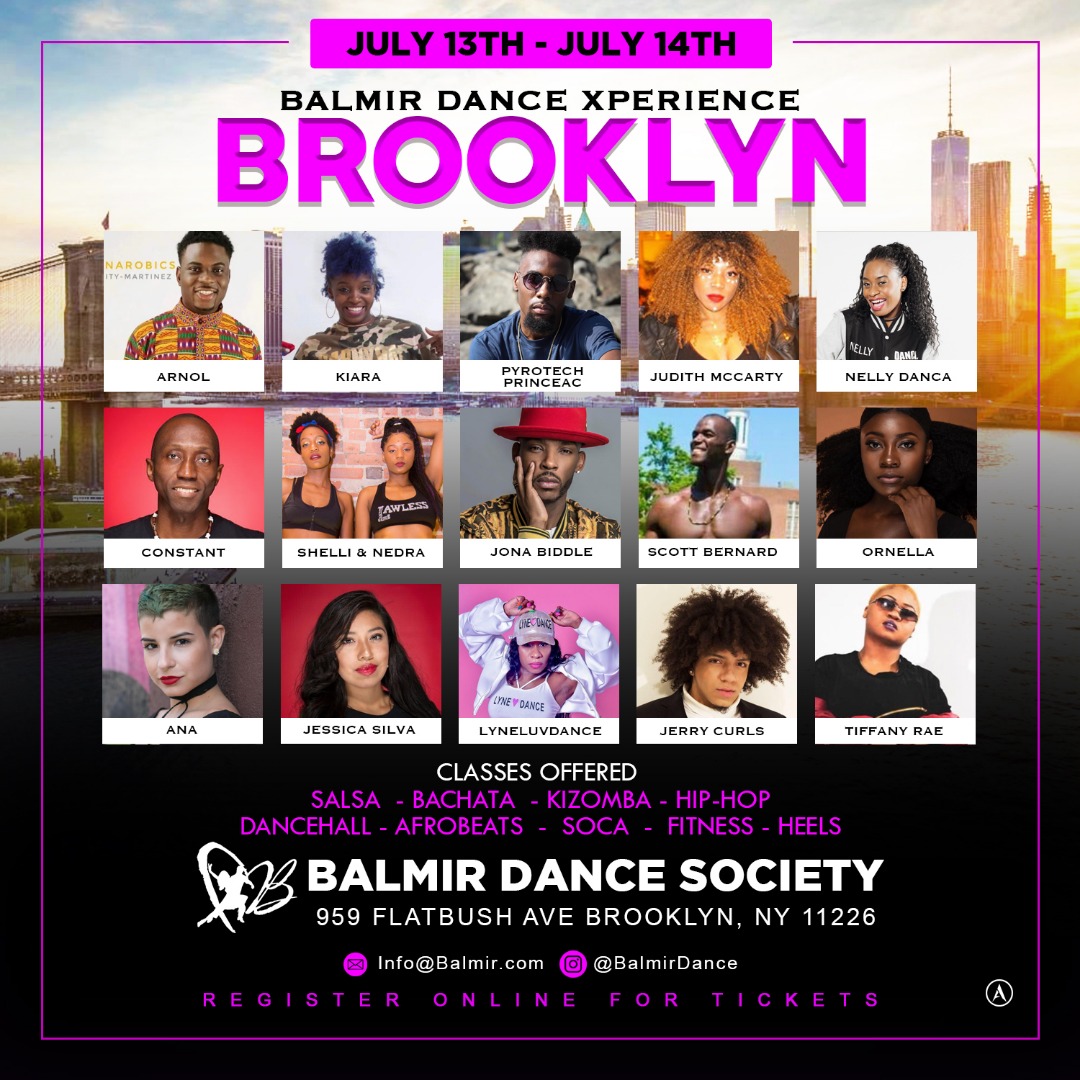 Balmir Dance Xperience July 13-14th
Brooklyn's First Dance Intensive Hosted by Balmir Dance Society.
Balmir Dance Xperience (BDX) is a two-day event held July 13 and 14, 2019.
BALMIR DANCE XPERIENCE (BDX) A collection of top dance instructors brought together to share a weekend filled with lots of energy, amazing vibes and creative expression with students. This intensive is a way of giving back to our Brooklyn community by building a strong and positive connection through dance.
sale
ALL SALES ARE FINAL. ABSOLUTELY NO EXCHANGES, CREDITS, OR REFUNDS.